Info Panel
________________
FO MOD MASTER THREAD
TES MOD MASTER THREAD
________________
________________
November 2017
| Mon | Tue | Wed | Thu | Fri | Sat | Sun |
| --- | --- | --- | --- | --- | --- | --- |
| | | 1 | 2 | 3 | 4 | 5 |
| 6 | 7 | 8 | 9 | 10 | 11 | 12 |
| 13 | 14 | 15 | 16 | 17 | 18 | 19 |
| 20 | 21 | 22 | 23 | 24 | 25 | 26 |
| 27 | 28 | 29 | 30 | | | |
Calendar

Matt...however I had to choose a username, as I gave up long ago attempting to use my name...as my...name? So I'm OSOK...it's an acronym of a double meaning...first it's a brand of cigar I smoke, second it hearkens back to my time in service where this mantra would be repeated at nearly any quasi-relevant moment as the acronym means "One Shot One Kill". That being said, it is a lofty goal to have, and very very difficult to execute...hmmm poor choice of words; and my backspace key is missing...so it'll have to stand.

About me: Well, I've got a wife, three kids, and debt...two of the three I'm happy with; one of those three are happy with me. I work, out of necessity, (I imagine most people do...I mean if you don't have to work...would you anyway...and if you would would you do...what you do now?)
I enjoy the typical things: Fun, adventure, rest, and relaxation. Although, for me, rest and relaxation are some examples of "fun" and an "adventure" could be the "quest for relaxation" because relaxation takes focus, resources, planning, time, and the WILL to persevere through all of the obstacles to accomplish the task of doing "nothing". I enjoy the occasional adult beverage (read as: beer, COLD beer) and the occasion can be "it's Thursday!" or celebrating the invention of refrigeration "beer's cold; let's consume" then there are the special occasions such as: "it's Friday!" I do enjoy spending time with the family, however; now that they're older (youngest is 22) that doesn't happen too much; so I "rediscovered" pc gaming...wow, I mean WOW...then I found steam...not one of the states of water...I mean the steam network, where i can sit at home, buy a game, and then BOOM! it's on my computer...well not "BOOM!" it's more of a 45 minute wait time...and then BOOM! it's configuration...and then BOOM! it's game time...and then BOOM! steam updates...and then my game is broken...and then BOOM! i'm "verifying game files" and then BOOM! 78 files need to be reacquired...then BOOM! it's game time...then the wife needs...something...and THEN...THEN it's game time...and then I'm exhausted from the day of "gaming" that I need some sleep.

Games I enjoy: that's a tricky one because, I'm from a time of gaming before saves...so, once you were done...you had to start over (or leave the game on all night and just turn the tv off) So initially once I played through a game...I didn't want to play it again because I'd seen level one 89,000 times already. So I would trade my game with friends of a game I didn't have...and repeat the process. I applied this technique to modern games, and steam is a cruel mistress, because I would buy a game...play it...beat it...uninstall it...and have roughly 35 hours invested (thank you steam for tracking my play time) that game Grand Theft Auto V: great game...175hours later and I had completed it...well as much as I could find to do after the main quest...it's so repetitive.

Fallout: now this is a game that I had apprehensions of starting. I had tried Fallout 3...with no explanation of the game, just installed and went, but i didn't understand the point of the game and I just stopped playing. Fallout 4 released and I gave it no thought, I know others had comeout between 3 and 4 but I hadn't heard about them making any sort of "splash" (not that i was paying any attention to the scene) but this past july, i just figured...what the heck, why not? Whoa...I'm 80some hours in...around level 51 and still have no idea what happened to Shaun! But i don't care either...I'm so enthralled with this game, and the workshops (vault 88...I may never get out of there) and between the mods and console commands...I feel a true freedom inside of a game that I know wasn't intended...I mean I can break my game...or improve it...it's my choice (or mistake...damn you "disable")

Finding mods, for me, was a complete "schooling" moment. It isn't rocket science, I know that, but if you want something more than what beth offers from within the game (beth...that's how I refer to bethesda...because of her temperment she's quite a...(probably can't say that word here) which is a simple "click/install" which are for the "safe" and "simple" mods...not to detract from them...but when I know there's more out there (looking at you place everywhere, F4SE xEdit) I am not satisfied with simple "approved" mods...who are they to tell me what i can't put in my game? I'm not repacking MY fallout 4 experience and putting it at Gamestop to say "hey...you want a REALLY awesome experience in fallout 4? Then try my OSOK Edition...it's so immersive, it should be illegal" Sorry but i like combing the wasteland and seeing Tony Tiger reminding me that Frosted Flakes are great! rather than "sugar bombs" and I like glowing fusion cores...and fusion cells that look like Duracell Ultra batteries...and now I can go through the wasteland as a deadpool/terminator/batman with a gatling rifle loaded with custom shotgun ammo, that i crafted from a settlement protected by turrets that don't need power with a water pump that provides purified water placed in the ground rather than "in water" If I want my dog to have a backpack? He can! If I want to redress piper or nick...into what I believe they should wear...I CAN! If i want to turnout Cait at the hotel so she can earn me bottlecaps...oh...I don't think I've found that mod yet (new goal) Point is...I can make the game how I like with options outside of what beth has allowed, and it's in true thanks to the people who say: "this is needed in this game; I can do this" So in short (756 words later) Thank you to those that can and do create/port whatever you call it...because putting more toys in my toybox lets me play better.



Posts

: 380


Join date

: 2016-08-14


Age

: 48


Location

: The Present

Character sheet
Name: Jack
Faction: none
Level: 56


Damn hell, that's the longest introduction I've ever seen on this site, kudos to you.
Welcome to the Gunetwork, I think you'll fit right in and will have a lot of fun here. I hope you make some friend and stay within the community for long.
(Your intro is so long I'm ashamed of my message, it does not seem long enough
)

_________________
"It's not about changing the world. It's about doing our best to leave the world the way it is. It's about respecting the will of others and believing in your own.
BigBoss (MGS4)



Posts

: 307


Join date

: 2015-07-16


Age

: 23


Location

: France



@darkjak94

wrote:Damn hell, that's the longest introduction I've ever seen on this site, kudos to you.

Welcome to the Gunetwork, I think you'll fit right in and will have a lot of fun here. I hope you make some friend and stay within the community for long.

(Your intro is so long I'm ashamed of my message, it does not seem long enough

)
Thanks Jak...Darkjak (i'll omit the number since I assume you're the only Darkjak here...unless you're not, in which case I'll say you're the only Darkjak to respond to this thread of mine...for now)
no worries about your post length...size honestly doesn't matter. It's about the quality and sincerity, it's what's on the inside of your textbox that counts
besides I type like I talk, without all the hand movement, well they're moving just on the keyboard...Hah if I could type and waive my hands around at the same time...I'd have a youtube channel. hmm...they'd have to be wireless...wired keyboards strapped to my hands while waiving them around is a disaster for anyone/thing nearby...I digress
Thank you for the kind words and welcome.



Posts

: 380


Join date

: 2016-08-14


Age

: 48


Location

: The Present

Character sheet
Name: Jack
Faction: none
Level: 56


Well damn, that was one hell of a long post. Haven't seen one of those in a long time, was a good read.

First of all welcome to the family, hope you enjoy your stay here. There are plenty of awesome people here and plenty of awesome mods.

I agree with you on the "approved mods", I don't need anyone to tell me which mod I can add to my game. If I want to be Deadpool, I wan't to be Deadpool damn it.

To me a game is like a canvas and the mods are the tools that I use to create my own world in said game.

If I have a game even if I just got it, I instantly go look for mods (besides brand new games) just to see what can I change and what can I improve?


So welcome to the modern day of gaming and welcome to the modding side of gaming.
_________________
Rules and Guidelines
FAQ
How to get mod access
Cosplay Corner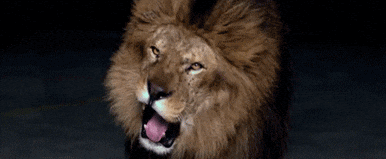 Posts

: 1766


Join date

: 2015-09-23


Age

: 25


Location

: Antwerp

Character sheet
Name: Siegrain
Faction:
Level: 56


I have long not seen such a long introduction ... Whatever, welcome to the GUNetwork
@OSOK
, I hope that you enjoy our community. See you on the forum
_________________




Posts

: 912


Join date

: 2016-02-08


Age

: 22


Location

: Gdansk, Poland

Character sheet
Name: Bronx
Faction: NCR
Level: 77


Welcome to the GUN
@OSOK
- very nice introduction! has often a smile on my face when read it and in the most points i can see myself in. i hope you can enjoy your beer and the art of gaming with a bit or maybe more of conversation here. Also enjoy your stay and i hope to read more from you. feel free to ask if you need something to know or any help. happy modding!
_________________



Posts

: 1578


Join date

: 2014-08-04


Age

: 36


Location

: Serbia/Germany



Gentlemen,

Thank you for the warm welcome. It is refreshing to see that my perspective is shared among others which only goes to show I'm at the safe end of the spectrum of normal...or we are so far outside of the box that we've lost sight of it.

As for the invitation to ask questions...I'm quite certain I will, although I will attempt to wait until I know how to ask it, as often I find myself in game saying "what the f*ck is that? how did that happen? Why is this doing this?" and not knowing what "that" or "this" is or how to explain it.



Posts

: 380


Join date

: 2016-08-14


Age

: 48


Location

: The Present

Character sheet
Name: Jack
Faction: none
Level: 56


---
Permissions in this forum:
You
cannot
reply to topics in this forum