Info Panel
________________
FO MOD MASTER THREAD
TES MOD MASTER THREAD
________________
________________
November 2017
| Mon | Tue | Wed | Thu | Fri | Sat | Sun |
| --- | --- | --- | --- | --- | --- | --- |
| | | 1 | 2 | 3 | 4 | 5 |
| 6 | 7 | 8 | 9 | 10 | 11 | 12 |
| 13 | 14 | 15 | 16 | 17 | 18 | 19 |
| 20 | 21 | 22 | 23 | 24 | 25 | 26 |
| 27 | 28 | 29 | 30 | | | |
Calendar

Hey Gunetwork,

I recently built a new computer and have been getting into modding. I'm still pretty new to it so I thought I would sign up here and hopefully learn more, it seems like there is a great community here as well as a many resources. I'm from Alaska and some of my favorite games are the Fallout Series, Skyrim, the Witcher, and Battlefield. Anyways, it seemed like a good idea to just introduce myself before diving in.

See ya around dudes



Posts

: 2


Join date

: 2016-07-16


Age

: 20


Location

: Alaska



welcome to gun. be active and you will be promoted in no time



Posts

: 158


Join date

: 2016-03-24


Age

: 24


Location

: San Francisco CA



Hi there, and welcome to the community

This is definitely the place to come for help, tips and hands-on experience with modding. The amount of tips, tricks and general nifscope/creation kit/3Dsmax knowledge that people have amassed here is mind-blowing.
_________________



Posts

: 298


Join date

: 2016-07-07


Age

: 32


Location

: Denmark

Character sheet
Name: Lucky
Faction: Vault 13
Level: 22


welcome, as a lurker for a couple weeks this place is great



Posts

: 15


Join date

: 2016-06-10



Welcome ! No doubt that you will find people here to help you ! Have a nice stay !



Posts

: 631


Join date

: 2016-05-27


Age

: 40


Location

: France

Character sheet
Name: Character
Faction:
Level:


Welcome fellow game and mod enthusiast to our beloved community!
If you would be so kind to please consult the following links to gain further information about how our awesome community works!
Rules and Guidelines
FAQ
How to get mod access
To obtain the special access is relatively easy:
Start or join in discussions, post some screenshots and help a fellow member out wherever you can.
Remember: Stay Active and be Patient.
_________________
Rules and Guidelines
FAQ
How to get mod access
Cosplay Corner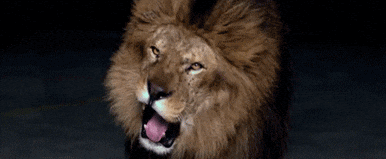 Posts

: 1766


Join date

: 2015-09-23


Age

: 25


Location

: Antwerp

Character sheet
Name: Siegrain
Faction:
Level: 56



Similar topics
---
Permissions in this forum:
You
cannot
reply to topics in this forum