Info Panel
________________
FO MOD MASTER THREAD
TES MOD MASTER THREAD
________________
________________
November 2017
| Mon | Tue | Wed | Thu | Fri | Sat | Sun |
| --- | --- | --- | --- | --- | --- | --- |
| | | 1 | 2 | 3 | 4 | 5 |
| 6 | 7 | 8 | 9 | 10 | 11 | 12 |
| 13 | 14 | 15 | 16 | 17 | 18 | 19 |
| 20 | 21 | 22 | 23 | 24 | 25 | 26 |
| 27 | 28 | 29 | 30 | | | |
Calendar

Wanted to say hello to everyone.
I have been contemplating about joining this site for quite some time

Basicly I tend to spend time in any game, that allows mods - Because the communities often aspire to so much more than the original developers. And being able to tailor the experience is often a bigger reward, than actual gameplay - At least in my experience

I've spent a lot of hours in the Fallout/Elder Scrolls franchices - But actually never managed to finish any of them, because modding > playing the story
Although I did finish Fallout 1 & 2 back in the days
Wondering if anybody, like me, replayed Fallout 2, when they released the lastest patch of the Restoration Project?

Anyways - I hope to be able to contribute to these forums




Posts

: 3


Join date

: 2016-07-06


Age

: 33


Location

: Denmark



well hello to forum sir:D i bid you welcome
i want to play it too but i didnt own the game :p maybe someday i replaying the old fallout hahaha currently i only play Fallout 4 in my free time



Posts

: 303


Join date

: 2014-11-27


Age

: 26


Location

: Indonesia



Welcome to the community ! Hope you like and enjoy your stay here



Posts

: 211


Join date

: 2015-07-01


Location

: FL, US



Yo welcome to the GUNetwork I'm glad you decided to join us.



Posts

: 278


Join date

: 2015-04-11


Age

: 19

Character sheet
Name:
Faction:
Level: -1


Welcome to GUN, hope you enjoy your time here!

_________________
Grudge rhymes with fudge.



Posts

: 414


Join date

: 2014-02-25


Age

: 20


Location

: Limerick, Ireland



Hello and welcome fellow new fresh meat!
_________________
Currently Away tending to family medical needs. Will be on sporadically to say, "Hi" and flick pieces of pepperoni at everyone.
Fun Random Fact(s):

I enjoy repeating numbers, specifically 11.
I also enjoy numbers appearing in a sequence such as in Month/Day/Year. IE: 02/04/06 and so on.
This makes November Eleventh, Two Thousand Eleven my favorite day to date when written short as 11/11/11.
Despite my near unhealthy obsession with numbers...I loathed Math in my school years.



Posts

: 239


Join date

: 2016-07-06


Age

: 30


Location

: An Amazon Delivery Box.

Character sheet
Name: Troy Ballard
Faction: The Highest Bidder
Level:


Salutations and welcome to GUN. Hope you enjoy your time here
I'm curious about the restoration project. I played Fallout 2 some years ago but I wasn't aware of an update to it. Is it official or fan made?
_________________
I may be mistaken, but I'm never wrong - Ser Charles Barkley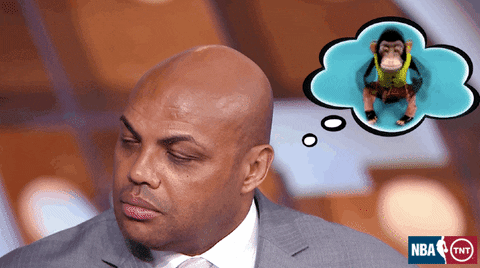 Posts

: 91


Join date

: 2016-05-08


Age

: 21


Location

: Los Angeles



The latest update was two years ago tho. Its fan-made, been in progress since 2008
look up killap.net
But it features some added areas/items/perks etc, and it fixes a lot of bugs

I especially enjoyed the reworked companions, with a lot of added features - like tactics on the fly etc
Well worth a fresh playthrough




Posts

: 3


Join date

: 2016-07-06


Age

: 33


Location

: Denmark



---
Permissions in this forum:
You
cannot
reply to topics in this forum