Info Panel
________________
FO MOD MASTER THREAD
TES MOD MASTER THREAD
________________
________________
November 2017
| Mon | Tue | Wed | Thu | Fri | Sat | Sun |
| --- | --- | --- | --- | --- | --- | --- |
| | | 1 | 2 | 3 | 4 | 5 |
| 6 | 7 | 8 | 9 | 10 | 11 | 12 |
| 13 | 14 | 15 | 16 | 17 | 18 | 19 |
| 20 | 21 | 22 | 23 | 24 | 25 | 26 |
| 27 | 28 | 29 | 30 | | | |
Calendar

Page 2 of 2 •

1, 2
@theoldwise

wrote:I grew up with games like fallout 1 and 2. Played maybe over 600 hours of fallout 3 and new vegas but never managed get past the temple of fallout 1. My dude always missed and died all the time. A redux in a new engine would be awesome:)
the temple was the 2nd Fallout my man
_________________
My Achievements:



Posts

: 1159


Join date

: 2015-03-30


Age

: 24


Location

: Top Secret



I've never played Fallout 1 or 2, I keep seeing them on steam but keep backing out on buying them because how the gameplay is, so yeah I would love a remake with Fallout 3 or Fallout 4 gameplay...I know some people who have played Fallout 1 and 2 from back when it came out will disagree with it playing like Fallout 3 or 4 and I agree with you not liking it...I mean look at Resident Evil 7, I absolutely hate what they have done to it and probably only buy it when it's really cheap, same thing I did with Resident Evil Revelations 2...maybe the best thing to do is make it 3D with lovely detailed graphics and have 3 viewpoints, like 1st person view 3rd person view and topdown view with some kind of laser sight so you can aim, but keep everything else the same, including sound effects, music and voice overs...it wouldn't be exactly the same but close enough, I think...correct me if you think I'm wrong




Posts

: 229


Join date

: 2014-12-07


Age

: 28



Honestly, I don't know that they could do Fallout 1 and 2 justice these days.

A lot of the stuff they got away with, as a city of prostitutes (and the ability to become a porn star) and junkies, and quirky and older jokes like the Monty Python references, might make a lot of 'younger' gamers uncomfortable, and the jokes go over their heads. Hell, I don't think I've seen any of the darker or more twisted choices (sleeping with a slaver for a discount on a slave purchase, to get your stolen car back, or ending up with a ball-gag and a fade to black after losing an arm wrestle with a super-mutant) and killing the pickpocket kids or anything like them in recent years in any game, I'm not sure they wouldn't push the rating to AO even if nothing is shown, perhaps considered 'sexist'.

Even New Vegas tended to allow the player to feel 'special', where as in the old games you got saddled with a task that had killed/ruined previous 'heroes' and become a legend later (your deeds actually rank pretty low, compared to later heroics), and get a grand title that people pretty much mock along with your tribal heritage the entire game while the world beats you down, respectively.

All that said, it would still be amazing to get a redux as close as they are willing to go with the originals.



Posts

: 280


Join date

: 2014-03-11


Age

: 29



i love the fallout 1 an 2 there both great games. But when you say redux do you mean updated to look more like fallout NV or 4 as im sure there are a number of projects that started to do just that not that ive heard much on that front recently. Or did you mean like wasteland 2 with an updated engine but same top down look?



Posts

: 331


Join date

: 2015-05-05


Age

: 34


Location

: Derby UK

Character sheet
Name: Chris
Faction: None
Level: 0


@Alixen
Well you've put me off the idea with what you've wrote, any game that lets you do that immoral stuff shouldn't be remade, or even made in the first place



Posts

: 229


Join date

: 2014-12-07


Age

: 28



The old fallout games are a little janky and buggy and I figure a cleaner HD remake might be better than a redux. plus Bethesda has their hands full with everyone wanting them to redux a couple of their other titles. Perhaps another company could handle it like how BeamDog makes the Baldurs gate Remakes.
_________________
I'm Absolutely, Positively Shadetastic baby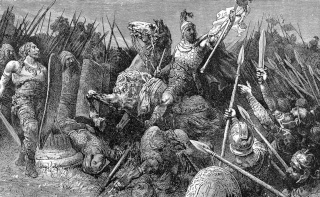 Posts

: 27


Join date

: 2016-03-22


Age

: 23


Location

: Somewhere Above Boston



they need a redux and why not tactics too



Posts

: 29


Join date

: 2015-09-10


Age

: 20


Location

: Greece



Page 2 of 2 •

1, 2

Similar topics
---
Permissions in this forum:
You
cannot
reply to topics in this forum